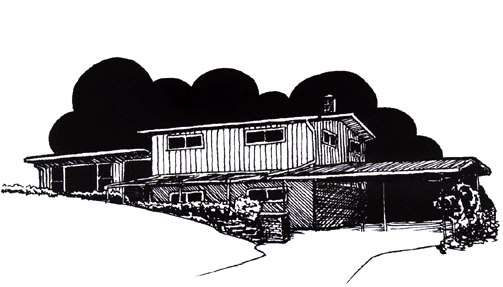 There are more to most things than meets the eye.
The web offers an amazing number of interesting resources. Select any of the links from the list below to view the website indicated.
Web Links
I've accumulated quite a few links relating to Mid Century Modern architecture and design. Here's a sampling of the best (a more complete list is in the Web Links menu to the left).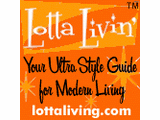 I was first recommended to visit Lotta Livin' by Stephanie Gladden (she lives on Lynnray) and have found it to be an incredible resource for ideas and information on restoration. The "meat and potatoes" are in the Modern Community Message Boards (link in the upper right). Everyone visiting NorthcrestModern.com should be looking at these boards.



See the houses that started it all. Eichler homes are credited with the whole MCM community style, providing the foundation for others to follow and emulate.



View this beautiful Houston community - I particularly love the butterfly roofs!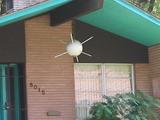 Another fabulous Houston community - view the Gallery (more butterfly roofs here!) and the '54 Better Homes and Gardens (full scans of the entire issue - there's a featured home in Sandy Springs!) areas. Robert Searcy has been quite helpful and supportive of the NorthcrestModern website.



I simply love this site - a terrific source for information on Googie architecture and Tiki!



Jet Set Modern is a virtual online magazine featuring good MCM articles on architecture and design. Each issue provides about the first paragraph of an article along with a teaser image - to view the rest of the article you offer up a small donation (this way you can preview before committing your money).



GoMod.com is a great site for the Modern aficionado, I especially like the Mod Bytes and Mod Haps sections (the latter takes you to an event calendar with additional links to informational sites).




Go to Atomic Ranch and subscribe to the latest issue of this amazing magazine. My only wish is that they publish past issues online.



Resources:
MCM Resources


Mod Communities


MCM Design


MCM Preservation


MCM for Sale


Made as a full Swiss chrono, this
replica watches sale
comes with the latest 7750 dial and a fully functional chronograph movement. The Brown
rolex replica sale
strap adds a different kind of royal look to the wrist
replica watches
, and the fixed bezel comes with a superbly engraved tachymeter
replica watches sale
. The full stainless steel case comes in a very high grade of steel - 440 grade, and even the full quick change date works perfectly. We are of the firm opinion that a
rolex replica sale
need not look fake. When you look at the watch, you will not believe that this one is a replica! When you put the original and the replica next to each other, unless you are an experienced
replica watches sale
expert, you will not be able to tell which one is the replica Breitling and which one's the original!